Two wheelers are the most popular means of transport in Nepal. There are many types of scooters available in the market. Nowadays we even have options for electric or engine based scooters. Electric scooters in Nepal are on the rise, however, people are still reluctant to get one because of the new technology and the many misconceptions customers have about electric two-wheelers. Through this article, we address the common questions people have about electric two wheelers.
What is an electric scooter and how do they work?
Electric scooters look similar to petrol scooters, however electric scooters run on electricity generated by a lithium battery instead of petrol or diesel. This means that even though both two-wheelers look the same, the mechanism of an electric scooter is very different from the petrol ones. An electric scooter runs completely on electricity and is designed for efficient commuting. This means that they do not exhaust smoke and make no noise or vibrations when turned on. Most electric scooters use Lithium-ion batteries which boast high energy density, this means that they can store more energy per physical weight. They also weigh less, can last longer and require less maintenance.
Electric scooters v/s Petrol Scooters: Benefits
Electric scooters have a lot of advantages compared to engine scooters. That is why, they are being hyped as the future of transportation. Compared to petrol powered scooters, e-scooters save more money on maintenance and fuel costs. The best electric scooters in Nepal provide the following benefits:
Servicing and repair
When it comes to maintenance, no engine means significantly less parts and components that require repair. While petrol scooters require regular servicing and maintenance checks to make sure that all the components are in good order and are running properly.
Fuel costs
For running costs, electric ones save a lot of money as they do not require to be refilled with petrol all the time. Electricity is cheaper than petrol and won't cost you more compared to the same amount of mileage that a petrol gives. The cost of fuel is also uncertain as it keeps fluctuating and eventually rises. The uncertainty of whether or not petrol will be available for purchase is also a big issue. That is why, in terms of fuel, electric scooters win by a landslide.
Performance
E-scooters are faster, smoother and more responsive than fuel scooters. They have a higher peak torque compared to other scooters. And create less ride-fatigue as they create less noise and no vibrations when running.
Range
Electric scooters provide less range than traditional scooters. They provide a range of 60 to 80 km on full charge. They also require longer time to charge, meanwhile charging stations are still not commonly found in most cities around the world. So travelling to far-off destinations may not be possible in one. However, with the change in infrastructure and demand, charging stations will become more popular, and long-distance travel with electric ones will become possible.
Eco-friendliness
It is a well-known fact that EVs are far better for the environment than petrol and diesel vehicles because they do not emit smoke or exhaust fumes. This means that they produce less carbon dioxide, helping to reduce air pollution. Along with this, e-scooters also reduce noise pollution as they run silently.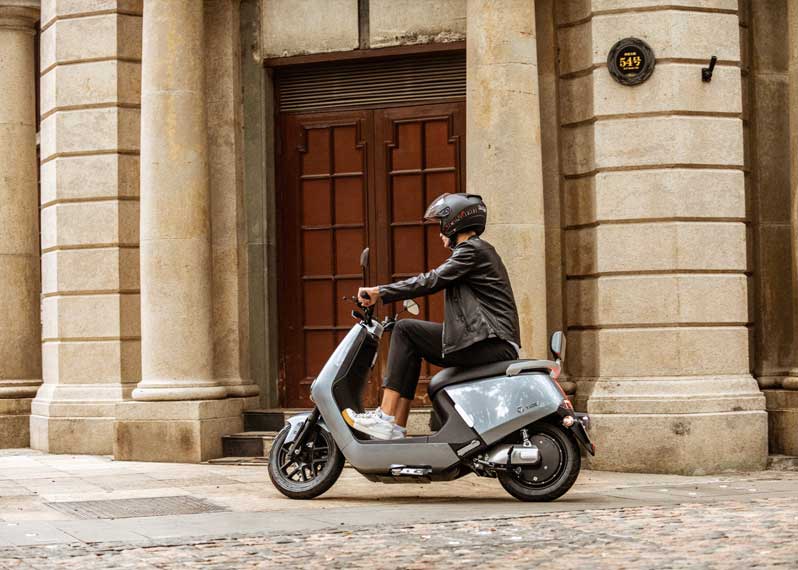 Do electric scooters require a license in Nepal?
Yes, electric scooters require a driving licence in Nepal. In the past, when e-scooters were newly introduced in the market, there was no requirement for a licence to ride them. But with the rise in e-scooters and many companies bringing in larger and more powerful electric two-wheelers, the government of Nepal has made it mandatory to get a driving licence for electric scooters.
How long does electric scooters take to charge?
Charging time for electric scooters can range from 5 to 10 hours depending on the battery capacity. Yadea electric scooters take around 5 to 6 hours to get fully charged. Most of the electric two-wheelers are set with automatic cut-off in the battery management system which automatically stops charging when the battery is full.
Can we ride electric scooters in the rain?
Yes, it is possible to ride electric scooters in the rain. They are designed to withstand rain and can be used during the rainy season. However, when parked, it is always wise to cover your vehicle with a water resistant raincoat regardless of whether it is an electric or petrol scooter, in order to extend your ride's lifespan.
Can electric scooters be used for delivering products?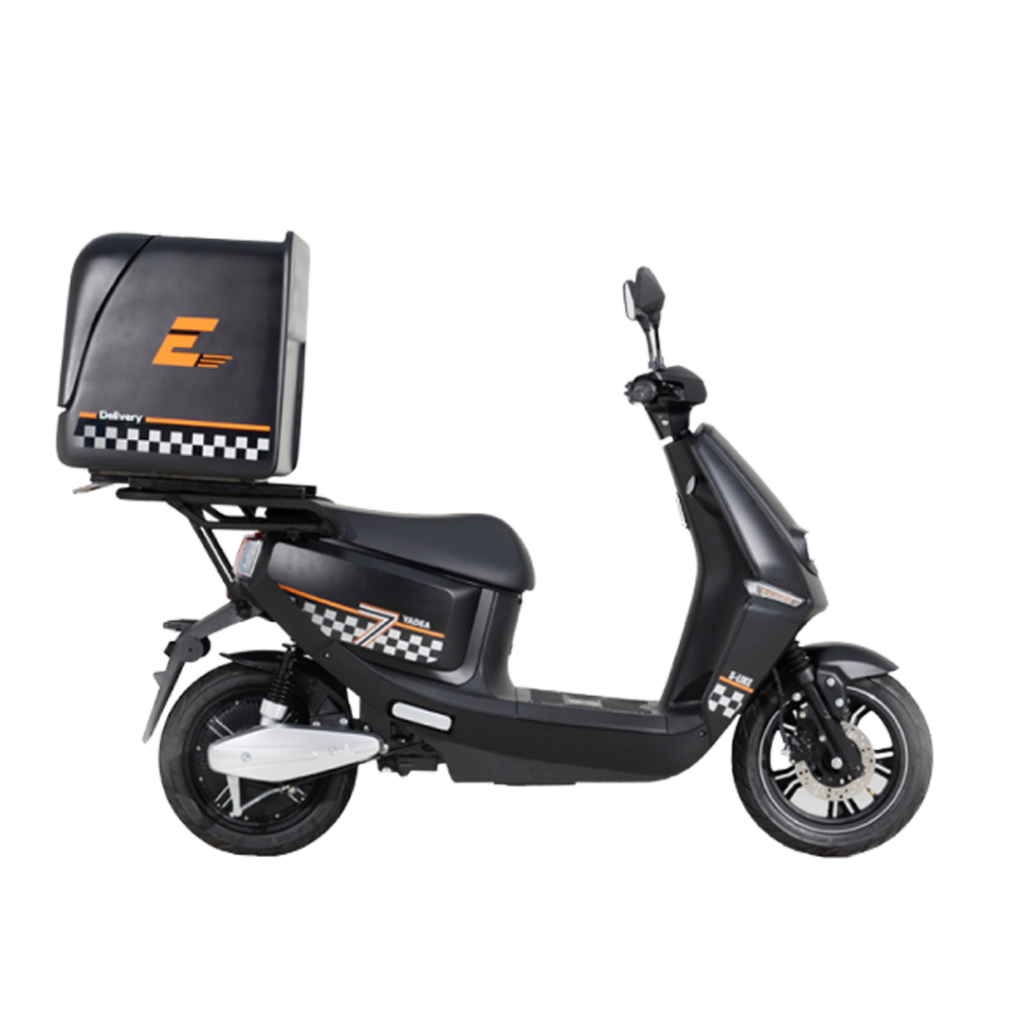 With an average range of 80-100 km, electric scooters can be used for deliveries within a city. Electric scooters such as the Yadea S-like provide ultimate comfort and best seating position. Their compact size and lightweight makes it agile and easy to navigate through traffic. Plus, the S-like has a transport box which fits perfectly with your S-like for practical deliveries.
What is the price of electric scooters in Nepal?
There is not much difference between the cost of engine scooters and electric scooters. Electric scooters cost in between 2 to 4 lakhs depending on the brand, battery, range and size. While electric scooters might be slightly pricey, the cost is made up for in saving litres of petrol.
Yadea electric scooters are premium e-scooters with the following prices:
Where can I buy an electric scooter?
Yadea Nepal provides a range of electric scooters in Nepal with varying price points. You can select from electric scooters such as Yadea CS, G5 and S-like. Yadea Nepal dealer showrooms are located all over Nepal. In Kathmandu, it is located at Tangal, Naxal; Natole, Patan; Chechepati and Bhaktapur. Outside the valley, the locations of Yadea Nepal showrooms are Pokhara and Butwal with more dealers on the way.